Special Issue —
Sustainable Tourism
Deadline of submission
31 May 2023
.
About this Special Issue
Tourism experts point out that tourism is the fastest growing industry in the world. The last decade of the 20th century and the beginning of the 21st century introduced the tourist industry into the leading trends of economic growth in the world. However, tourism faces many challenges that affect its development. We are witnessing turbulent changes on a global level that have a significant impact on the diversification of tourism. Since tourism has a great responsibility for the further development of the economic, social, cultural and natural environment, these are issues of responsible and sustainable development in the first place. That is why researchers and creators of tourism are faced with the task of creating an environment for sustainable business.


Tourism affects all spheres of human life directly or indirectly, which is why it is extremely important to shed light on various aspects of the sustainable development of tourism. In this way, tourism employees will be able to see how they can improve their business in the sphere of economy, culture, sustainability. The obvious multidisciplinarity of tourism studies can show us the right path for the sustainable development of tourism and its improvement. That's why the task of sustainable tourism is to preserve the value of the human environment through a balance in which the fulfillment of the current needs of tourists will not jeopardize the satisfaction of the needs of future generations.


We invite authors from various fields to contribute their research to a multidisciplinary approach to sustainable tourism. This special issue is intended for all researchers dealing with various aspects of tourism studies and sustainability.


Tourism destinations and sustainable development
Research and practice in sustainable tourism
Environmental analysis
Environmental awareness
Conserve and protect the environment
Protected natural resources and sustainable tourism
Climate change
World Heritage Sites
Risks and sustainability
Impact of risk on sustainable tourism development
Boundaries in sustainable development
Sustainable business in the tourism industry
Small- and medium-sized enterprises
Political environment
Socially responsible investment
Achievement of sustainable tourism in local communities
Ethnic communities
Over tourism
Certifications
Rural tourism and local gastronomy

We have given you some ideas, while your research can be much broader, which will greatly contribute to the quality of this special issue.
Special Issue Editors
1.
Balkan Network of Tourism Experts, Belgrade, Serbia
2.
World Federation of Travel Journalists and Writers - Fijet Serbia, Novi Sad, Serbia
3.
World Tourism Network - Education & Training, Honolulu, HI, USA
Research Keywords:
sustainable tourism; natural resource management; tourist development; rural tourism; risks in tourism and practical training for tourism studies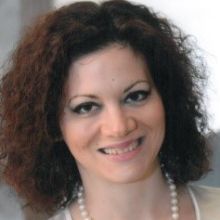 Academy of Applied Studies Šumadija, Arandjelovac, Serbia
Research Keywords:
tourism; sustainable development; ecology; economy; culture; education; recreation
Submission Information
All the manuscripts submitted to this Special Issue must be within both the scope of this Special Issue and the journal.
Manuscripts should be submitted online (
Click here to submit
, registration and login required). All the manuscripts will undergo a rigorous single-blind peer-review process.
Please prepare your manuscript following the
Instructions for Authors
, and make sure it is submitted in gramatically correct English.
Share
Michele Sisto
and
Angela Cresta
The aim of this original contribution is to present the procedures and process initiated by some municipalities in inland areas for the inclusion of an ancient rural tradition, practiced in south-central Italy—the "Tracing of the straight
The aim of this original contribution is to present the procedures and process initiated by some municipalities in inland areas for the inclusion of an ancient rural tradition, practiced in south-central Italy—the "Tracing of the straight furrow"—in the "National Register of Rural Landscapes of Historic Interest, Agricultural Practices and Traditional Knowledge". The registry proposes to identify and catalog in a database the rural landscapes, practices and knowledge worthy of importance to safeguard their integrity and vulnerability. The article describes the research activity that was implemented to record the practice, and also wants to show that the standard procedure prepared by the Ministry cannot consist only of desk analysis (data collection, and preparation of the required dossier). Indeed, there is a need to initiate a process that, starting with the proposing institutions, involves local actors and communities who are familiar with traditional places and practices. Citizen participation in this decision-making process that implements the area's tourism-cultural development policies is also essential to consolidate intra-generational and local relationships: desk analysis is thus enriched by field analysis. This makes it possible to highlight problems/potentialities and help in the selection of contextualized solutions to encourage adherence to initiatives especially after recognition of traditional practice in the National Register. or Access Full Article
Highlights of Sustainability
Volume 2, Issue 1 (2023),
pp. 16–34
218 Views43 Downloads
Highlights of Sustainability
Editorial Office
Avenida Madrid, 189-195, 3-3
08014 Barcelona, Spain

Cathy Wang
Managing Editor
Submit Your Article
Highlights Sustain.
,
ISSN 2696-628X,
Published by Highlights of Science