About Highlights of Science
Overview
Highlights of Science is a scholarly open access publisher that aims to advance science communication through publishing open access journals to disseminate the latest high quality research outputs. All the articles published in Highlights of Science journals will be open access and distributed under a
Creative Commons Attribution License (CC BY 4.0)
. This guarantees that anyone from around the world can read, use, download, and share the contents free of charge, meanwhile, authors retain the copyright to their work.
Open Access
All the journals published by Highlights of Science are in the format of full open access. Open Access publishing ensures that all the contents are immediately available to anyone free of charge. Highlights of Science is a self-supporting institution, in order to provide long term and sustainable open access publishing, we finance our publication activities and infrastructures through charging authors
Article Processing Charges (APC)
, which are usually covered by their affiliated institutes.
Publication Ethics Statements
All the articles submitted to Highlights of Science journals will undergo rigorous peer-review by external independent experts in the field. At Highlights of Science, we take the responsibility to ensure the highest standards of publication ethics. All parties involved in the publishing activities (authors, reviewers, editors, and the publisher) will have to agree upon standards of ethical behaviours stated by the
Committee on Publication Ethics (COPE)
.
Disclaimer
The statements, opinions and data contained in the journals published by Highlights of Science are solely those of the individual authors and contributors and are not of the publisher and the editor(s). Highlights of Science stays neutral in regard to jurisdictional claims in published maps and institutional affiliations.
The Team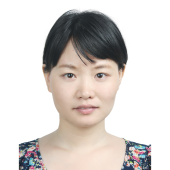 Cathy Wang
Managing Director
Cathy has over 11 years' open access publishing experience. Before joining Highlights of Science, she was in the roles of
Financial Manager
,
Office Manager
and
Senior Operation Advisor
in a publishing house. Apart from that, she also worked as
Assistant Editor
and
Managing Editor
of several open access scientific journals.
Jene Zhang
Publishing Manager - Engineering
Jene is based in China. He holds a master's degree in Automotive Engineering. He has over five years' industrial experience in CAE in automotive development and NCAP (new car assessment program). He joined Highlights of Science as
Publishing Manager
where he directs the engineering publishing branch.
Contact
For inquiries, comments or suggestions related to a journal, please contact the journal Editorial Office.
Highlights of Science
Av. Madrid, 189-195, 3-3
08014 Barcelona
Spain